Grow

your

ad revenue

with the highest performing

data-science

optimizations
Turn your ad network data into ROI by going from raw data to industry leading predictive models in minutes, not months. No code involved.
Higher eCPM
Higher Revenue!
Higher Fill Rates
No SDK Integration
Empowering Businesses Around The World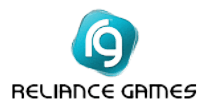 All the good things you get access to.
Premium ad networks and demand partners
Get access to 350+ authorised DSPs and Open Bidding Partners to boost auction pressure
Access to "Industry Secrets"
Get access to ad optimizations known only to the top 0.1% of publishers worldwide
Data Science Models
Get access to our robust models that process 3bn+ daily ad requests across games and app with the sole objective of ARPDAU growth
Dedicated account managers
Get access to an optimization specialist across your channel (Slack, Skype, Email, Telegram etc) of choice.
SUCCESS STORIES
PocketFM increased Ad Request CPM by 90% after switching to AppBroda
Our data science & ad ops specialists collaborated with the client and increased their revenue via superior price floor optimization, helping their team implement best in class optimizations and access higher eCPMs from new demand partners
Here are the results:
90% Increase In Ad request eCPM
3X Increase in Daily Revenue
Without any SDK Integration
What Are You Waiting For?
Take charge of your Revenue today.
Copyright © 2023 AppBroda Tech – FZCO
Powered by AppBroda Tech – FZCO